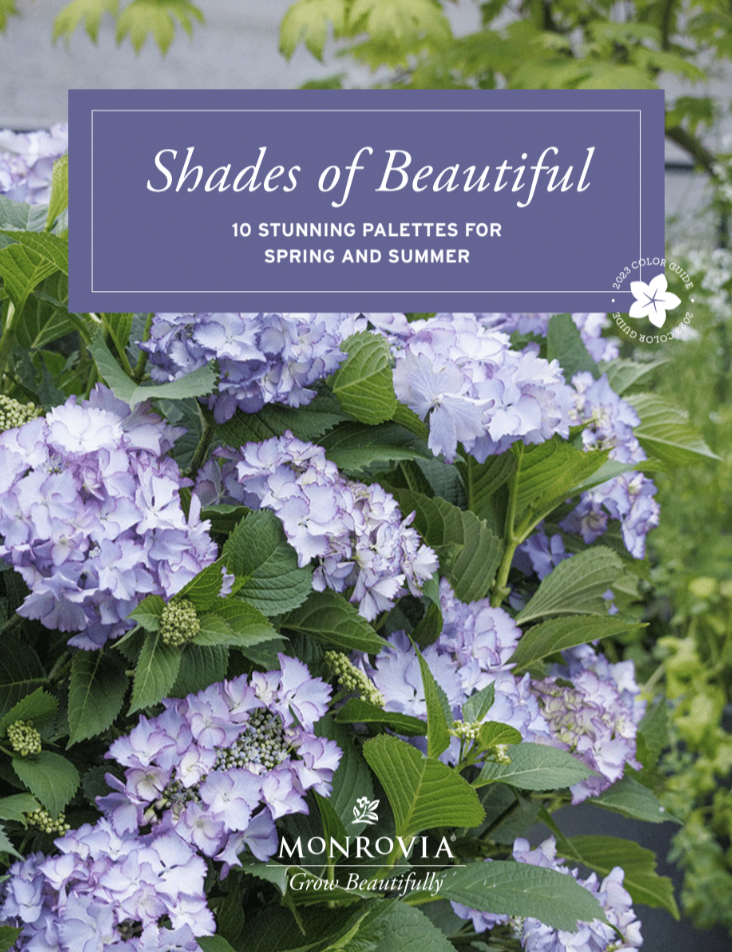 Get our Latest Guide to Designing with Color
Creating stunning plant combinations in the garden can be daunting. But it doesn't have to be. Our "Shades of Beautiful" guidebook offers 10 palettes you can take with you on your next trip to the garden center. Use our plant recommendations, or just let the fresh color combos inspire new choices. With these gorgeous palettes, you can achieve eye-catching beauty this season.
Sign up for our monthly "Grow Beautifully" newsletter to get the 2023 Shades of Beautiful Plant Palettes delivered to your inbox.