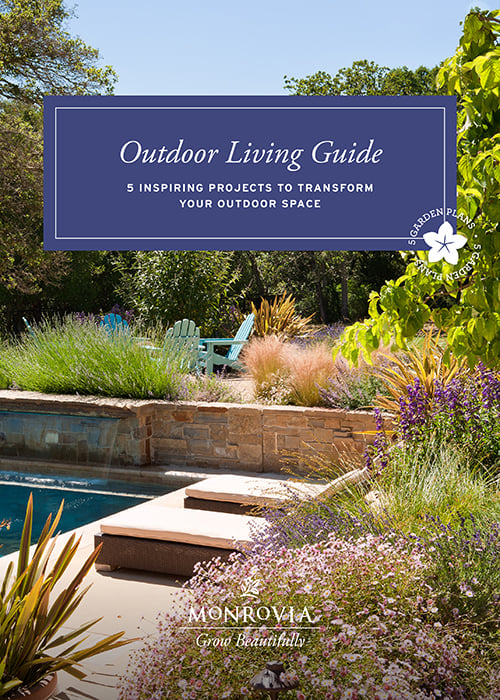 Get Monrovia's
Outdoor Living Guide
Whether you're craving more areas to entertain or seeking a relaxing lounge space, the five free landscape plans, valuable design tips, and plant lists will get you started on the backyard oasis of your dreams.
With our outdoor living guide in hand, you'll have the inspiration and knowledge to transform your outdoor space into a more inviting environment that you can enjoy for years to come.
Sign up for our "Grow Beautifully" newsletter to get the guide delivered to your inbox.