Hi Gardener
Happy spring! It is the first official day of the season, but every garden is different. Whether you have been planting for weeks or your landscape is still under snow, this mailing of Plant Savvy helps you add more beauty to your garden. We highlight our favorite early-spring flowering shrubs, offer a deep dive on Hellebores, and share stories from our Craftsmen about their home gardens.
No matter where you live, the start of the season is an important time to feed pollinators. Discover beautiful early-spring pollinator plants. Feed yourself this summer with healthy, delicious berries. Get tips to grow them in pots. And if you are looking for some garden inspiration, check out a fabulous texture-rich landscape.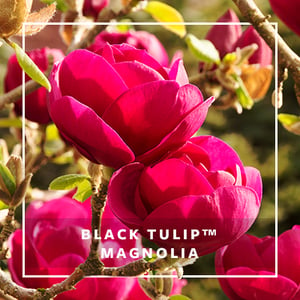 It is Magnolia season in many areas. From Zone-4-hardy Royal Star and pink Leonard Messel and Zone 5 picks such as Black Tulip™ and Felix®, these spectacular plants are ideal for a beautiful spring show.
By the way: Would you like to weigh in on new plants we are testing? Share your thoughts on our website? Then please join our Advisory Panel! We will send out surveys from time to time so you can let us know how we can better serve you.
Let's Grow Beautifully™ together!
Justin
Monrovia Horticultural Craftsman